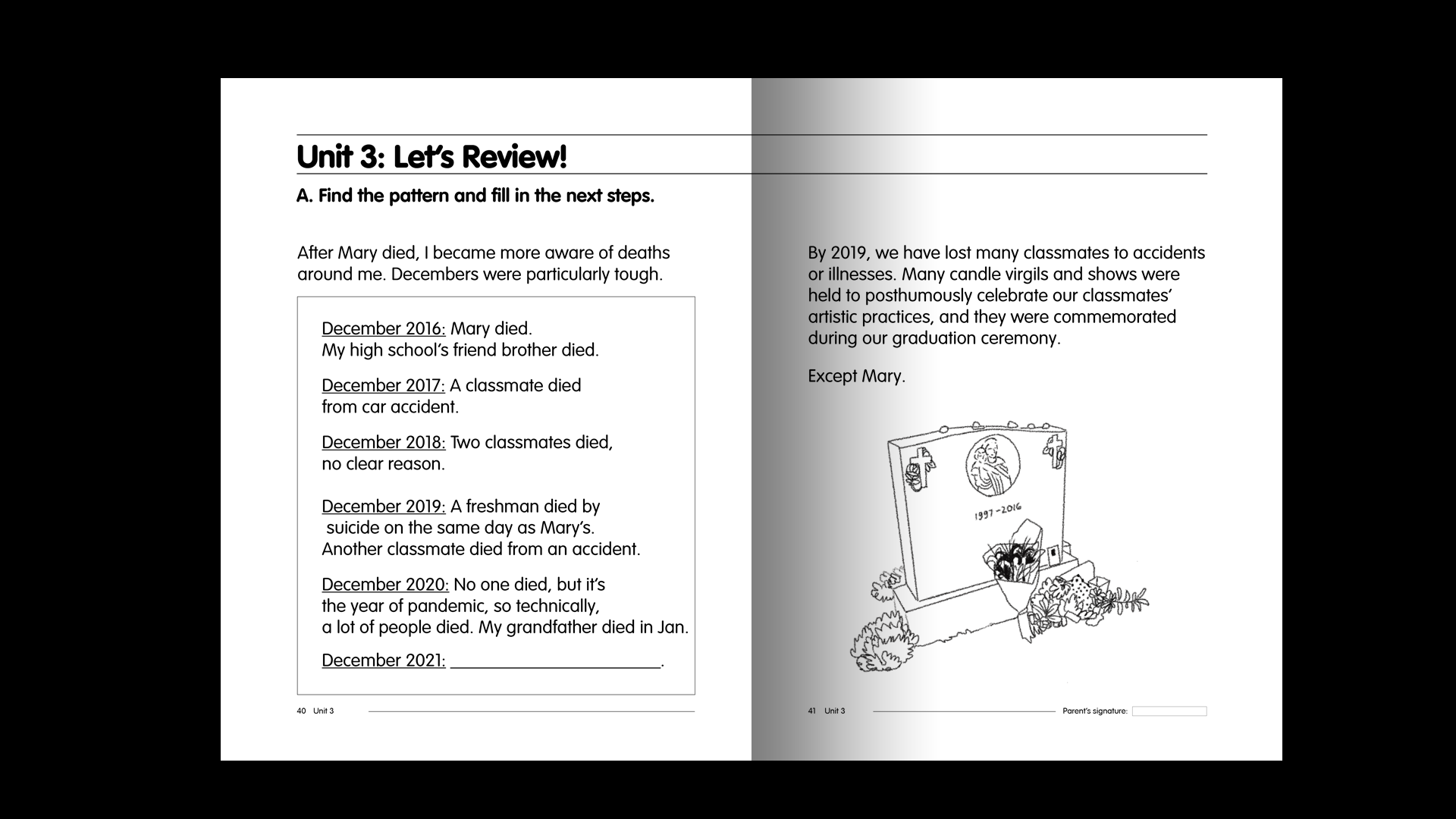 Context
---
Filling in a workbook is a performance.

It is a life-long process of learning and believing that if you fill it out perfectly, you will find an answer.

So what happens when you grow up and grow out of workbooks and there are no definitive answers on how to deal with certain things, like a dead roommate who happens to be a Trump supporter.

What do you do?